Are you looking for Computer repair?

Our Experts Provide Onsite Computer repair and Laptop repair in Greenacres.

Let us solve your Computer problems today.

All repairs come with a 30 day guarantee.

Take a look at some of the issues we solve and services we provide.


My Computer is running slow.
Update messages keep appearing.
Data Recovery.
My Computer has no power.
My monitor is not working.
Unable to connect to the internet.
Hard-drive error messages.
Applications are not opening.
Laptop is not able to connect to the WIFI.
Printer installation/troubleshooting.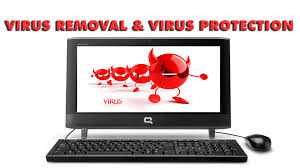 Virus Removal



Take a look at some of the services we provide and issues we solve in Greenacres.

Browser is going to the wrong websites.
Icons and shortcuts are missing.
Laptop not booting .
Poor Computer performance.
Programs are not opening properly.
I am unable to log into my Email.
Best Computer repair prices.
Guaranteed satisfaction.
Business Services
Fast Service!

Having the right Antivirus protection is important. For this reason we only reccommend the Symantec products.